In December, we were back at the Swiss Vapeur Parc for their Christmas market and our pony rides with Benjy and Beauty, a borrowed Shetland from the Equestrian Centre in Bex (Bella being too big to fit into the miniature village). As popular as ever, with 4 hours of non-stop pony rides and a great atmosphere with the little trains going around; face painting, smells of mulled wine and roasted chestnuts, and plenty of smiles. Unfortunately, the wet and windy weather stopped us from returning for our second day of pony rides.
The same weekend, Kivi took part with a candidate in his first basic rider's certificate exam at the Equestrian Centre in Bex, a year after his arrival there as a school pony. Well done Kivi and your rider for passing her certificate! Another student of Happy Horses was also there, doing her riders' certificate which she passed beautifully. Well done Claire!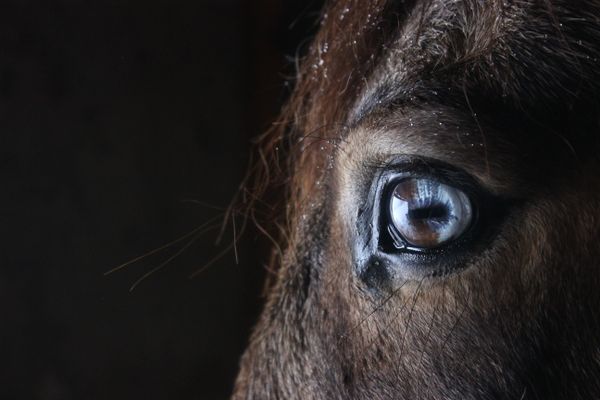 And that's all folks! We are at the end of our 2018 flash-back, here's hoping you enjoyed it! With this end word, we would like to wish you a stylish end to 2018 and a great start to 2019 with happiness, health and lots of great things! We look forward to seeing you around, on skis, on horseback or anywhere!
The Happy Horse Team