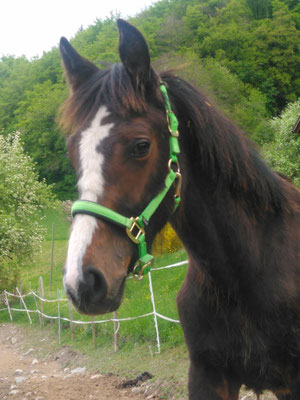 After travelling 4 days across Europe in a lorry, Whitehawk Starlight Dancer, 10 months old, arrived in our beautiful region, having known humans at close proximity for only one week. The beginning of a wonderful adventure with him; everything is to be done! After 8 months of life together, he has become a happy young horse, playful and curious who likes to learn and seeks to understand, a true gem to watch develop; we are looking forward to the next chapters with him!
Starlight when he first arrived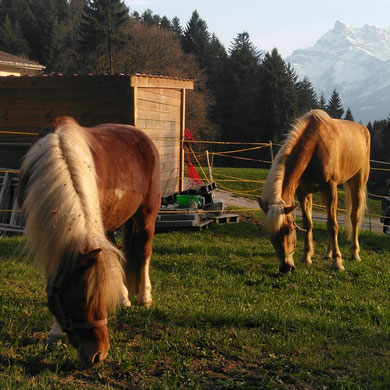 In April, Merlin and Benjy were busy with our local fire crews (SDIS Les Salines). They participated in the evacuation exercises of large farm animals in Bex and Villars, with interested and willing firemen (and women). Our two blondies did great work to show the practice of evacuating horses without headcollars.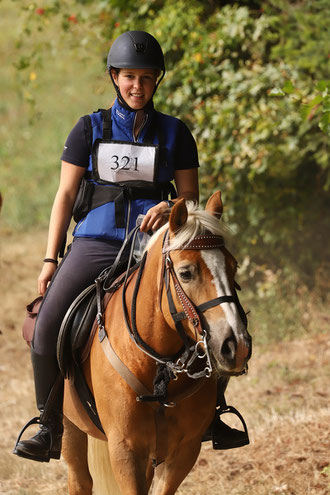 One of Happy Horses' students passed her basic riding certificate, called the "Brevet de cavalier Classique", at the riding centre in Chateau d'Oex in April. This certificate gives the rider access to competitions in TREC, dressage, show jumping and eventing, and is recognised all over Switzerland. Well done Morgane!